Nextwave among select 6 at Windows Phone Bhukkad Games event!
This year's Windows Phone Bhukkad games in Delhi was big with minds hungry for food and games. And guess who fed them with great games?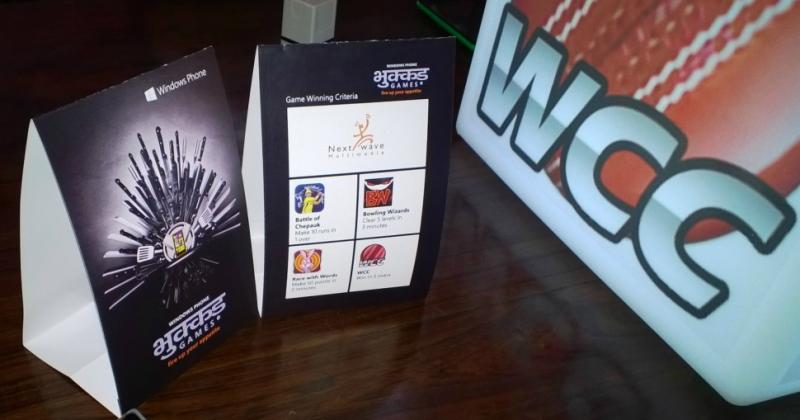 Along with 5 other game publishers, Nextwave Multimedia's four best games  World Cricket Championship, Battle of chepauk, Bowling Wizards and Race with words got featured in the fun event which saw Delhi's fine tech reporters and bloggers thoroughly enjoying the evening that was filled with food, fun and frolic.
Each game that got featured had a task for the players, who upon completing the mission, were gifted with some cool goodies!
It was indeed a great occasion to meet new people and make new friends and we at Nextwave Multimedia are glad to be among the few Gaming studios to have been picked for the event.